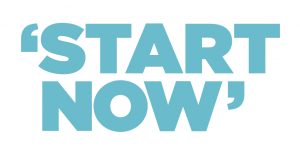 Are Your Children Waiting For NHS Orthodontic Treatment?
Is the Problem Too Mild for NHS Funding?
With NHS funds ever more limited, many children are having to wait years for orthodontic treatment to re-align their teeth.
Some children are also considered as having a problem that is too mild for NHS funding.
In a 'Start Now' initiative for children, Neat-Teeth orthodontics has introduced a cost effective alternative to waiting on an NHS list avoiding the higher costs of specialist fees.
Utilising highly trained and fully qualified orthodontic therapists, in a modern open-plan clinic, fees can be reduced to bring private brace treatments within reach of many more families.
All children are first seen by an orthodontic specialist who will provide them with a treatment plan. The treatment is then carried out by an orthodontic therapist, fully supervised and monitored by the specialist.
With fees of around £80 per month, your child could start treatment now without the long wait for NHS assessment.
With the 'Start Now' scheme and 0% finance available, families are increasingly considering private brace treatment for their children.
Our full range of brace treatments is also available for children under private contract.
0% Finance

A cost effective alternative for children waiting on an NHS list.